Journey into the mystical world of artist Raúl de Nieves' installation Reemerge the Zero Begins Your Life, Eternal is Your Light, on view at the SCAD Museum of Art through July 19. De Nieves and assistant curator Ariella Wolens contextualize the exhibition, which centers on The Fool, the tarot's eternal figure of rebirth, and embodies the search for one's spiritual path to self-discovery and new beginnings.
Plan your visit today! Enjoy inspiring exhibitions, as well as scheduled film screenings, lectures and gallery talks. Guided tours and reduced rates for group visits are available by appointment.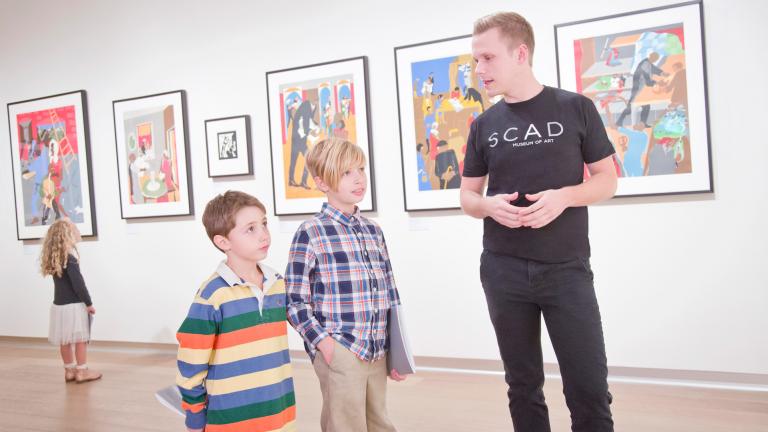 Learn about the SCAD Museum of Art's exhibitions by checking out our new Family Activity Packs. Each pack includes a sensory board with samples of oil and acrylic paints on canvas, a scavenger hunt and art activities to engage younger museum visitors and teach them about the art on view. The Family Activity Packs are free to use with museum admission and available for checkout at the front desk.