The 2020 exhibition Por um fio (By a Thread) surveyed the career of Anna Maria Maiolino, a renowned São Paulo-based artist. In Maiolino's practice, seemingly simple, primal gestures become complex and articulated meditations on the power of actions. The artist and the museum's adjunct curator, Humberto Moro, speak to Maiolino's investigations of the acts of creation and destruction as she questions the nature of presence and absence, order and entropy, eternity and impermanence.
Plan your visit today! Enjoy inspiring exhibitions, as well as scheduled film screenings, lectures and gallery talks. Guided tours and reduced rates for group visits are available by appointment.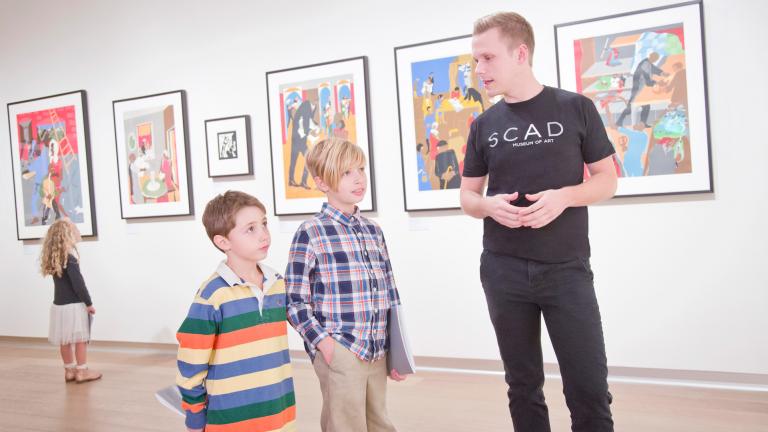 Learn about the SCAD Museum of Art's exhibitions by checking out our new Family Activity Packs. Each pack includes a sensory board with samples of oil and acrylic paints on canvas, a scavenger hunt and art activities to engage younger museum visitors and teach them about the art on view. The Family Activity Packs are free to use with museum admission and available for checkout at the front desk.