The Wooing of Hiawatha
Mary Edmonia Lewis is considered the first African American to gain an international reputation as a sculptor. After attending Oberlin College, Lewis trained with the sculptor Edward Brackett in Boston in mid-1800s. Many of her earlier marble sculptures depicted noted abolitionists and Civil War heroes. The Wooing of Hiawatha depicts another popular subject of the day: Henry Wadsworth Longfellow's love poem The Song of Hiawatha. In this scene, Hiawatha's beloved Minnehaha and her father, known as the Old Arrow Maker, are seated together with a deer, a gift from Hiawatha, at their feet. The story of Hiawatha held special significance to Lewis since she also claimed Native American ancestry.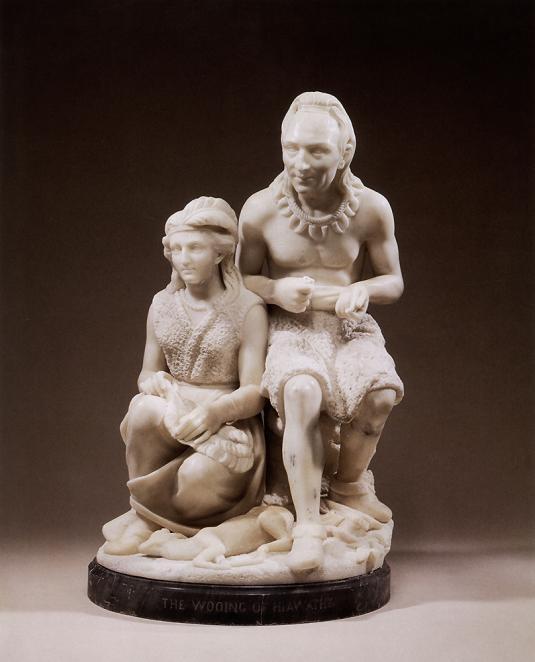 The Walter O. Evans Collection of African American Art
One of the most important collections of African American visual art dating from the 18th century to the present, the collection includes 62 works from Edward Bannister, Romare Bearden, Elizabeth Catlett, Robert S. Duncanson, Richard Hunt, Jacob Lawrence and others. This collection forms the foundation of a multidisciplinary center for the study, understanding and appreciation of African American art and culture. Items from the collection have previously rotated in the Evans Center Gallery and through unique exhibitions such as the 2012 "Life's Link: A Fred Wilson Installation," and the 2017 travelling exhibition of Jacob Lawrence's work.
1866
Not On View